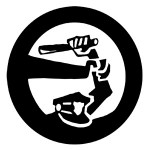 Za one koji nisu popratili slučaj, nakon policijske represije 01.3.2013. kada su prosvjednici u Rijeci napadnuti nakon prosvjeda u obranu javnih dobara – represija se nastavila i pravosudnim putem, stoga je za Zoranu i Eugena pokrenut kazneni postupak po nalogu državnog odvjetništva u Rijeci. Za Zoranu se traži dvije godine uvjetne kazne, a za Eugena 8 mjeseci zatvora.
Druga rasprava u kaznenom postupku održat će se 31.08. u 09:00h u Općinskom sudu u Rijeci na prvom katu, na kojoj se izjašnjavaju svjedoci državne odvjetnice, odnosno tužiteljice na strani policijskih službenika koji su sudjelovali u napadu na prosvjednike.
"Optužnica se temelji na iskazima policajaca koji prebacuju odgovornost s vlastitog kršenja pravilnika o načinu postupanja policijskih službenika na Zoranu i Eugena koji su postali meta represije u okviru kriminalizacije socijalnih prosvjeda. Jasno je da iza ovoga stoji politička odluka da se skrši volja i mobilizacijska snaga ulice kao protuteže kriminalnoj politici gospodarsko-političke elite, stoga pozivamo javnost da ovaj slučaj isprati do kraja, kako bi se smanjila mogućnost samovolje policije, sudstva i vlasti."
Oni koji žele pomoći, mogu to učiniti šireći ove informacije, organizirajući simbolične akcije podrške, prikupljajući sredstva za troškove suđenja, te samim fizičkim dolaskom na suđenje u znak potpore optuženicima.
Solidarnost je naše oružje!
Inicijativa Protiv političke represije u Rijeci
---
The second hearing (31.8.,9h) of the criminal proceeding connected with the criminalization of protests from 2013., Rijeka, Croatia
For those not following the case, it will be stated that after the police repression of Spring 2013, when protestors were attacked after a demonstration aimed at stopping the privatization of public goods – the repression continues through juridical channels. Therefore, a criminal proceeding has been established by the state, asking punishments for two of the protestors – 2 years conditional discharge for Zorana, and 8 months imprisonment for Eugen.
The second hearing in this criminal proceeding will be held on 31-8-2015 at 09:00 o´clock, at the Municipal court of Rijeka (first floor), where statements from the state´s attorney, that is statements from the police officers who participated in attacking the protestors will be heard.
"The accusations are based on statements from police officers who are only trying to transfer responsibility from their own breaking of rules (rules for police behavior) to the protestors Zorana and Eugen, who became individual targets of oppression in an even wider attempt to criminalize social protests as such. It is clear that behind this stands a political decision to crush the will and the mobilizing forces of the street as counterweights to the real criminal politics of the ruling elites. We are therefore calling for solidarity in following this case and sharing information, so that the self-will of the police, court and government be diminished as much as possible."
If you want to help, you can do it by simply sharing information, organizing symbolic acts of solidarity, collecting money for the costs of the trial, and by being physically present at the hearing, in support.
Solidarity is our weapon!
Initiative Against political repression (Rijeka)
---
II. Udito del 31.8.2015., alle ore 9 del procedimento penale nel quadro della criminalizzazione della protesta nel 2013.
Per coloro che non hanno coperto il caso, la repressione della polizia del 01.03.2013., dopo la protesta in difesa dei beni pubblici quando i manifestanti sono stati attaccati dalla polizia a Fiume continua con i mezzi giudiziari attraverso un procedimento penale per ordine dell'Ufficio del Procuratore di Stato a Fiume (Rijeka-Croazia) che contro Zorana esige due anni di libertà vigilata, e controEugen otto mesi di carcere.
Un'altra udienza nel procedimento penale si terrà 31.8.2015., alle ore 9 , presso il Tribunale municipale di Fiume, al primo piano, in quale faranno il deposito i testimoni del procuratore dello Stato che chiaro tiene la parte degli agenti di polizia che hanno partecipato all l'attacco ai manifestanti.
"L'accusa si basa sulla testimonianza degli agenti di polizia, che passano la responsibilità del proprie violazioni delle norme sulla condotta degli agenti di polizia su Zorana e Eugen che divenne il bersaglio di repressione all'interno della criminalizzazione della protesta sociale, è chiaro che alla base di questo procedimento e la decisione politica di schiacciare la volontà e il potere della mobilitazione della strada come un contrappeso alla élite criminale economico-politica. Invitiamo il pubblico a seguire questo caso fino alla fine, per ridurre la possibilità di arbitrio della polizia, della magistratura e del governo".
Chi vuole aiutare, può farlo attraverso la diffusione d'informazioni, organizzando azioni simboliche di sostegno, con raccolta di fondi per le spese del processo, e con l'arrivo fisico sul processo a sostegno dei convenuti.
La solidarietà è la nostra arma!
L'iniziativa contro la repressione politica a Rijeka
---
Povezani članci
– Podrška Zadruge Praksa (Pula, Hrvatska)
– Intervju s Alternativom Obstaja (FAO – IFA) (Kopar, Slovenija)
– Prvo ročište kaznenog postupka (20.5.2015.) (Rijeka, Hrvatska)